Submission guidelines
To submit a manuscript or report, please follow the steps below. This guide assumes that you have already registered an account in our system. To submit a manuscript, click on the "New Manuscript" button (to the right) in your Submissions tab: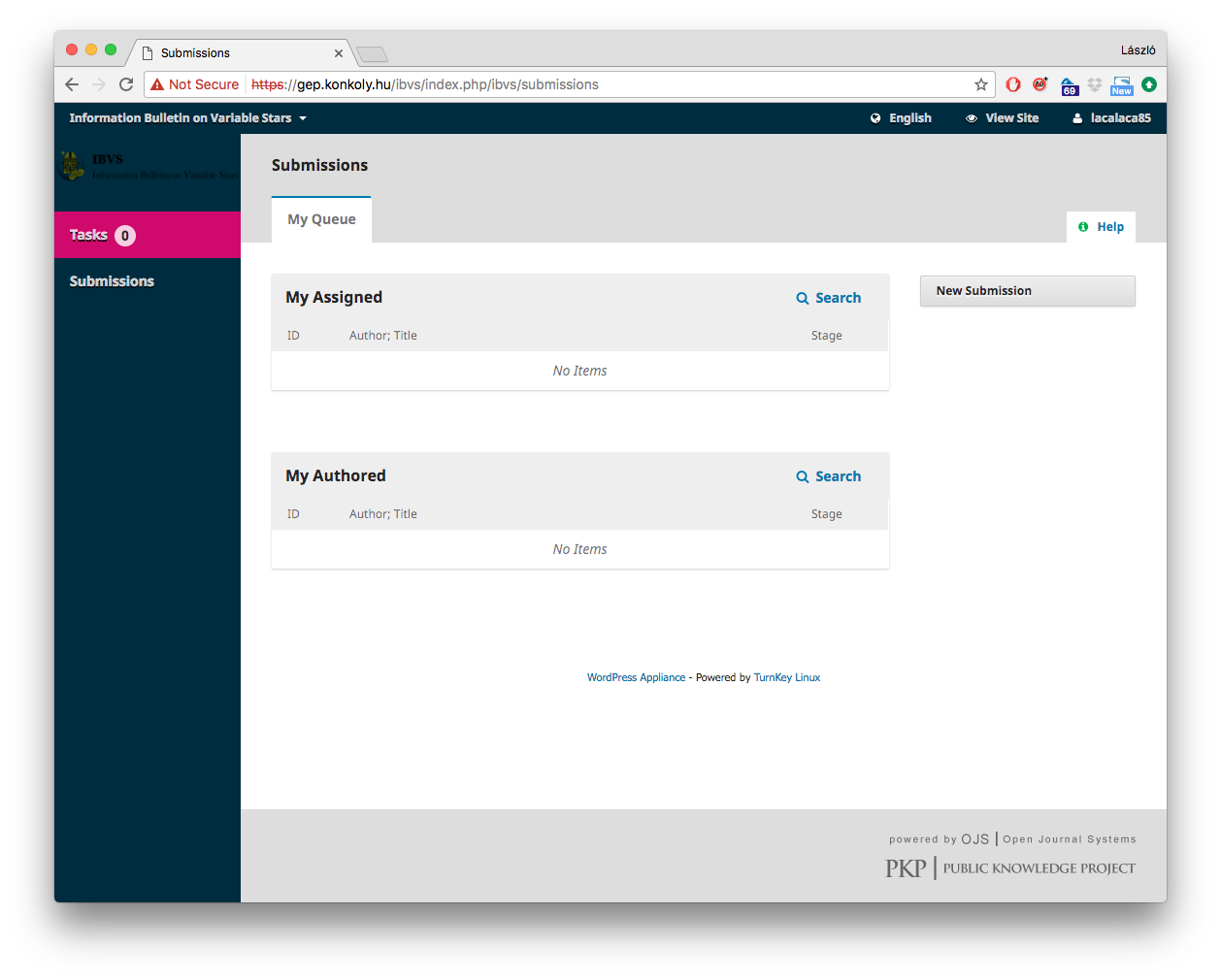 Select the type of your submission (Article or Report), read through the submission checklist and click them if your submission satisfies these requirements.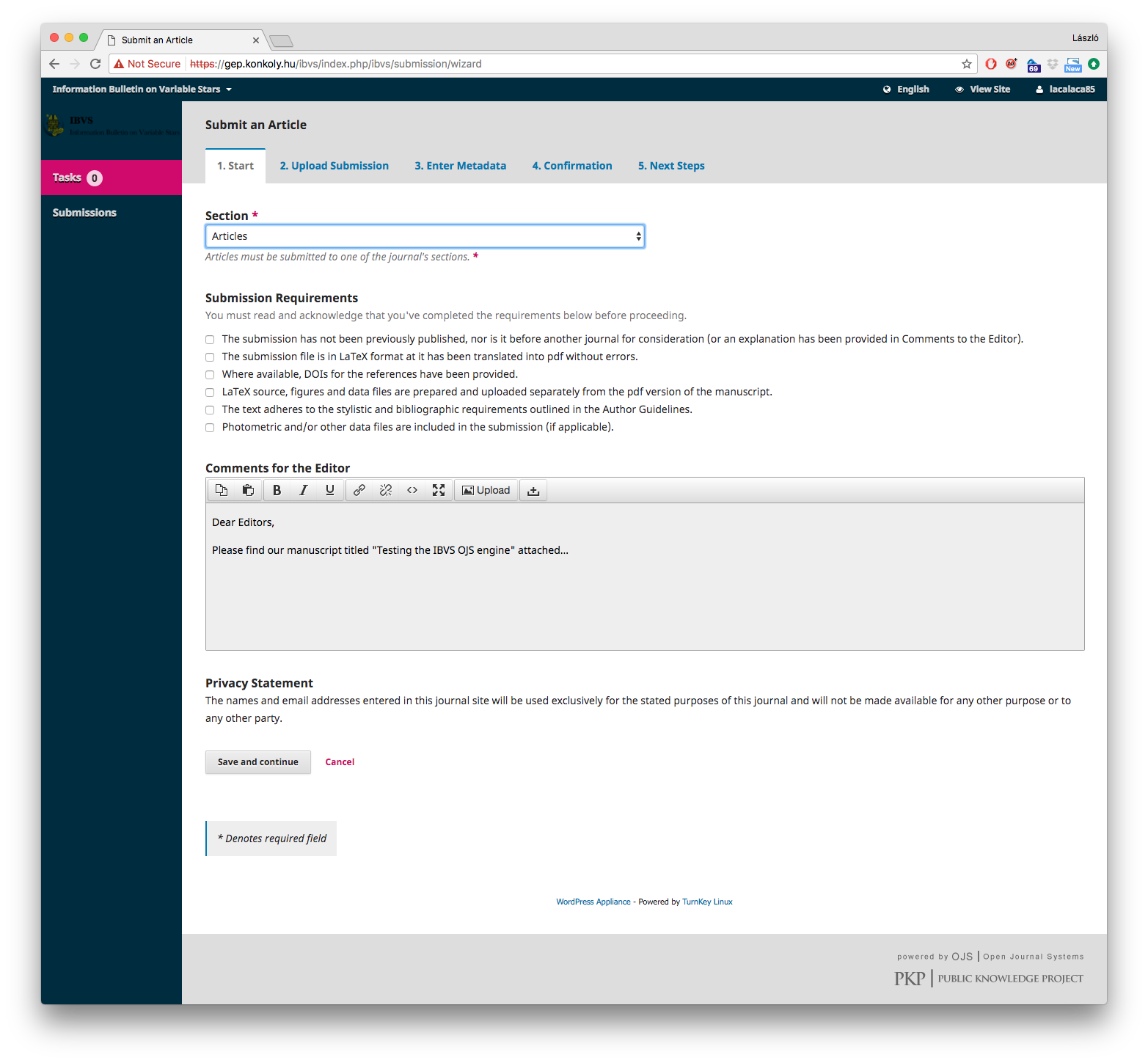 When you filled out the first tab, you can upload your files. This is an upload overlay menu. Please note that your are not required to fill out the boxes in the "Review Details" tab at the moment.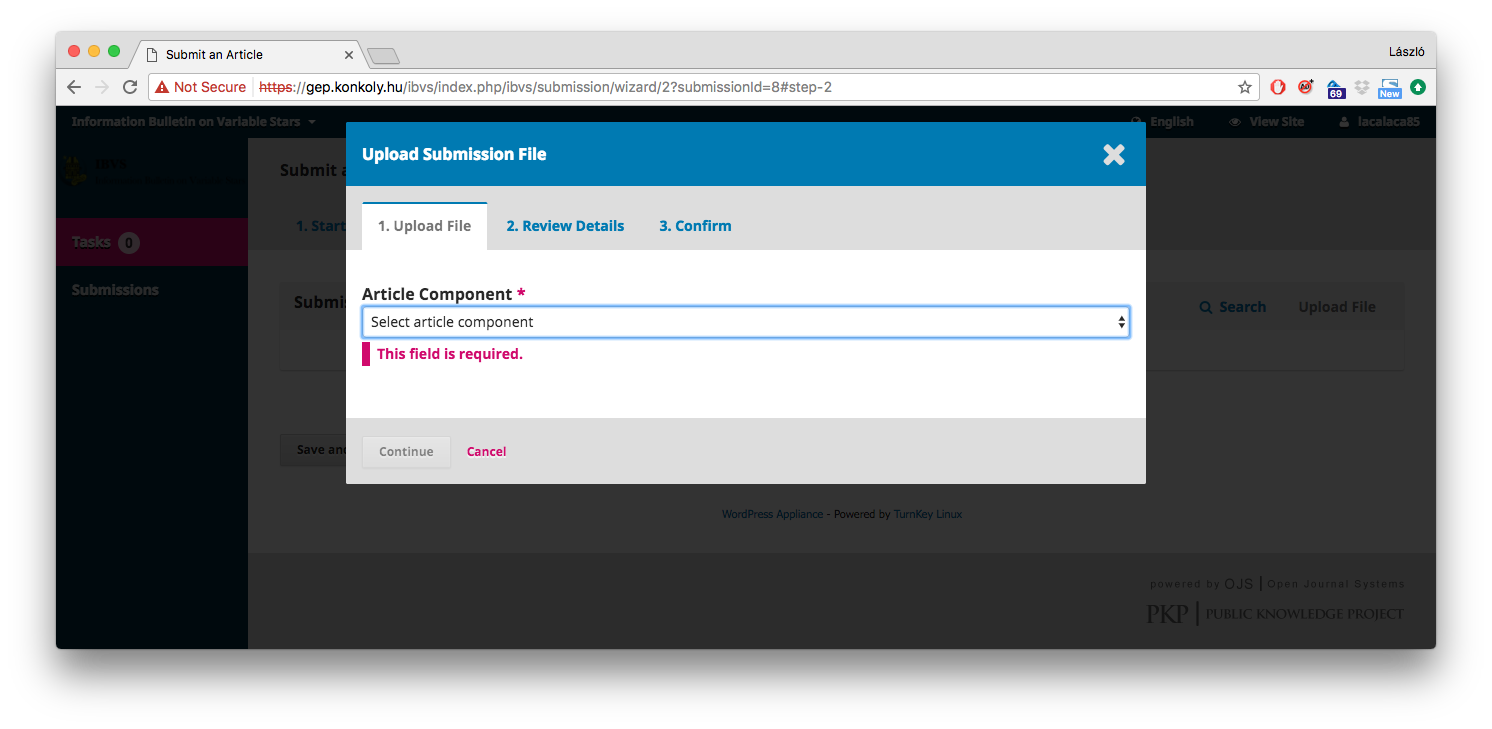 Please make sure that you uploaded all necessary files (complete pdf, manuscript source files, data files, etc).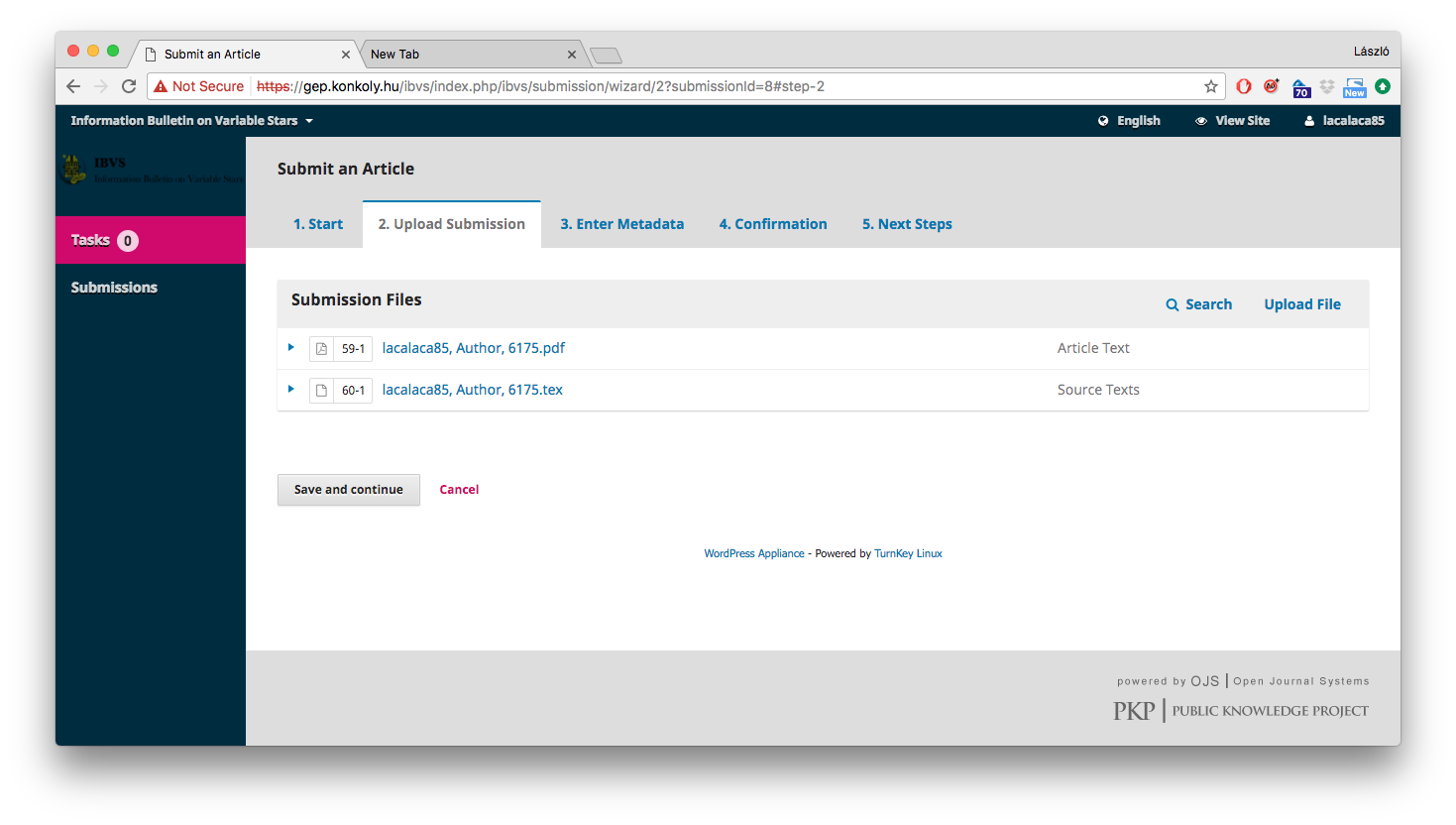 Fill out the metadata of your submission in the next tab. You can edit author information by clicking on the small blue arrow next to the name.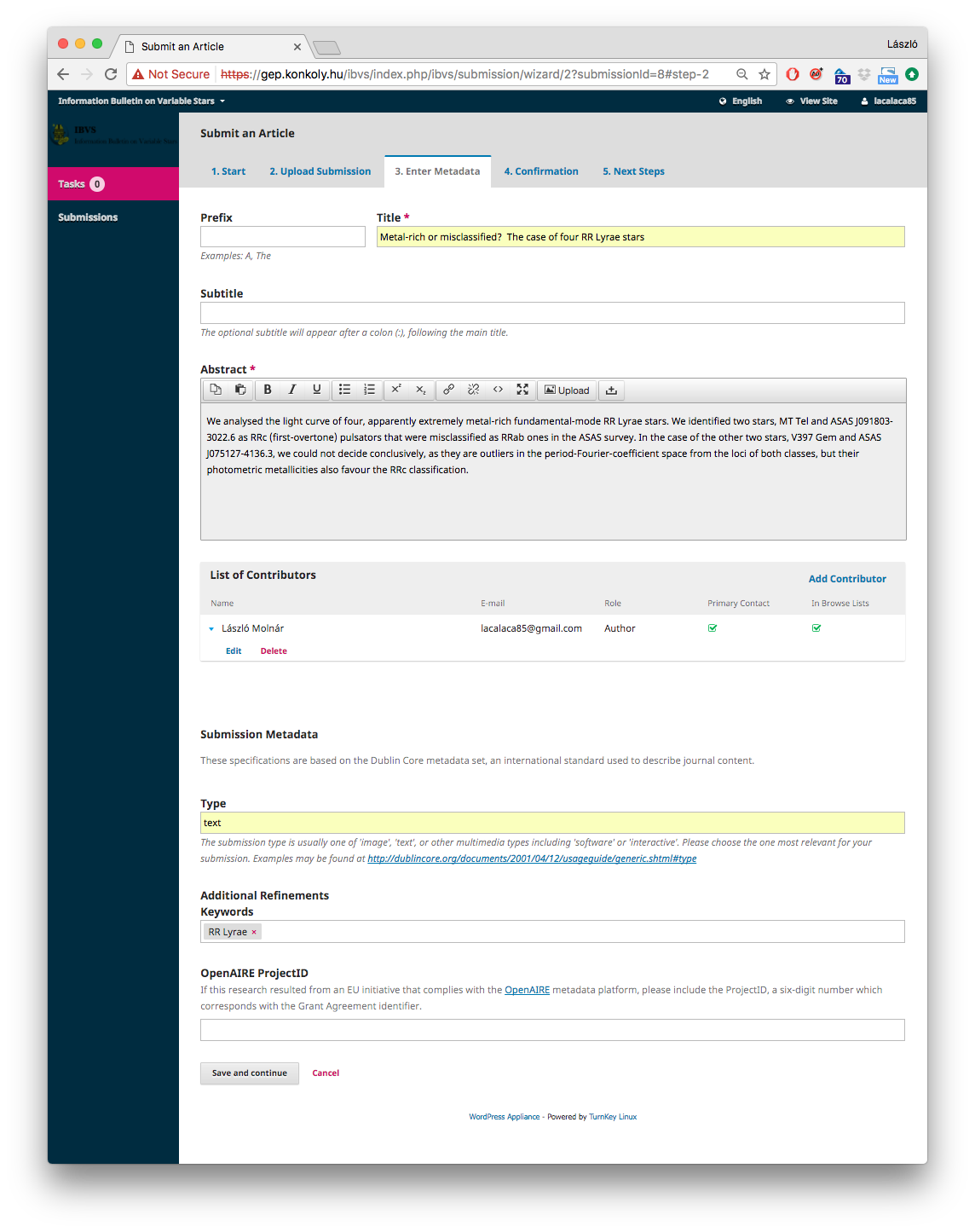 You can enter affiliations and other information at the Add/Edit overlay. You can submit your ORCID profile address here. Please include all your affiliations in the Affiliation box, separated with semicolons. The current OJS version does not handle multiple affiliations.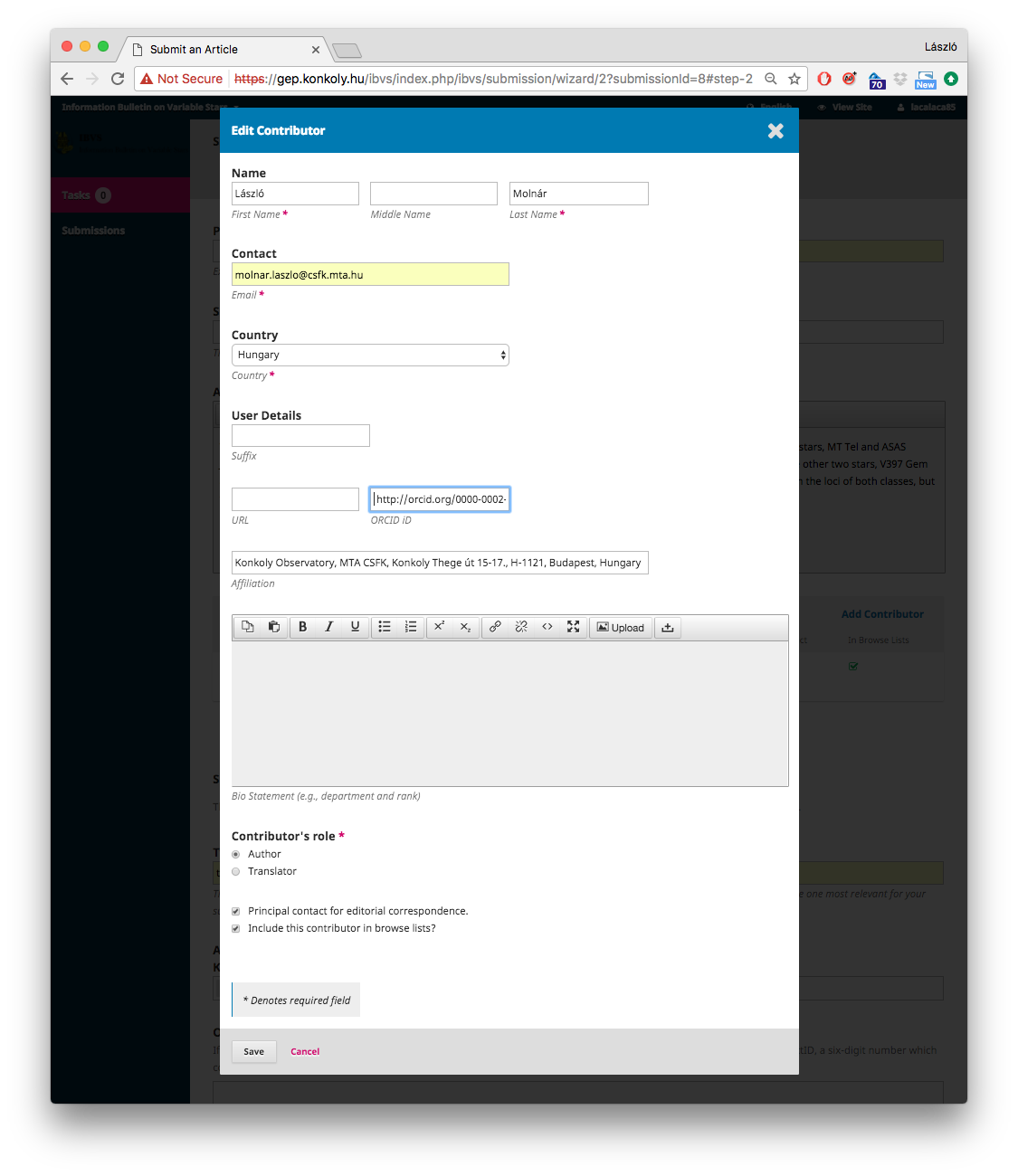 You may now finalize your submission.