Miért jó Szentesen élni? – Egy hazai kisváros lakosságának életminősége és helyi kötődése
Katalin Lőrincz

Pannon Egyetem, Turizmus Intézeti Tanszék, Veszprém

Edit Mária Kővári

Pannon Egyetem; Szervezési és Vezetési Intézeti Tanszék, Veszprém

Zsuzsanna Banász

Pannon Egyetem, Kvantitatív Módszerek Intézeti Tanszék, Veszprém
Kulcsszavak:
Szentes, kisváros, életminőség, helyi kötődés, település életkörülményei, településfejlesztés
Absztrakt
Between summer 2018 and spring 2019, a study was conducted by the researchers of the University of Pannonia to examine Szentes, a small town in the Great Hungarian Plain. The study focused on the inhabitants' attachment to the town, quality of life, internal image, and the locals' satisfaction level with the settlement's factors. The survey of Szentes fits with the aspirations of the 21st-century challenges of (small) rural towns (Veszprém, Kőszeg, Gyöngyös, Zirc). These challenges include retaining the young Y and Z generations and active population; liveable settlements; and sustainable rural development. During the research some local key determining figures were cross-examined in structured interviews. In addition, data were gathered applying a focus group method along with a survey reflecting 527 local respondents' opinions. The results provide a brief summary not only of the areas in which Szentes can improve the inhabitants' quality of life and the conditions of its settlements, but also of how it can be a more attractive place to live overall.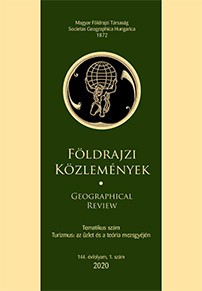 Copyright (c) 2020 Katalin Lőrincz, Edit Mária Kővári, Zsuzsanna Banász
This work is licensed under a Creative Commons Attribution-NonCommercial-NoDerivatives 4.0 International License.