A Lenti termálfürdő vendégelégedettségi vizsgálata a földrajzi térrel összefüggő egészségturisztikai termékfejlesztés stratégiai időszakában
István Vizi

Pannon Egyetem, Veszprém

Flórián Strack

Pannon Egyetem, Veszprém
Kulcsszavak:
NTS 2030, geographical space, health tourism, guest satisfaction, Lenti
Absztrakt
This paper examines the challenges of today's dynamically improving Hungarian tourism successes and results – visitor numbers, guest nights, and revenue growth – in a particular geographical location and space, the Hungarian–Austrian–Slovenian–Croatian border. The presentation of the guest satisfaction measurement results of the Lenti Thermal Spa and Szent György Energy Park highlights the complex process of developing a health tourism product. Health tourism is one of the most significant areas of tourism that are specified by the National Tourism Development Strategy 2030. The guest satisfaction survey presented in this study played an important role in providing appropriate feedback from the guests for the large-scale developments that were planned. Furthermore, the result of it strengthened the management and the owner of the spa that the planned modernization, renovation and development projects foresees the creation of a unique and cost-efficient product mix that will be successful on the domestic market based on the objectives of the National Tourism Development Strategy 2030.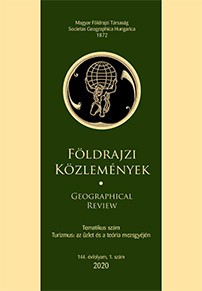 Copyright (c) 2020 István Vizi, Flórián Strack
This work is licensed under a Creative Commons Attribution-NonCommercial-NoDerivatives 4.0 International License.