Depending on motorways - transport connections of Hungarian industrial parks and their enterprises
Éva Kiss

Geographical Institute, Research Centre for Astronomy and Earth Sciences, Hungarian Academy of Sciences, Budapest, Hungary

Tibor Tiner

Geographical Institute, Research Centre for Astronomy and Earth Sciences, Hungarian Academy of Sciences, Budapest, Hungary
Keywords:
industrial parks, transport, motorways, Hungary
Abstract
After regime change industrial parks (IPs) with different transport conditions played a prominent role in the renewal and the spatial transformation of Hungarian industry. One of the main goals of this study was to reveal a relationship between the main features and the transport connections of IPs and to demonstrate the impacts of transport infrastructures on the site selection of IPs. A further goal was to study the correspondence between the transport connections of IPs and their enterprises. The research was part of OTKA (Hungarian Scientific Research Fund) project (ref. no. K 75906) and was based on two surveys (carried out by questionnaires). The first survey was made among IPs in 2010, the second one (based on the previous research) was carried out among enterprises selected considering several aspects in 2011. During the empirical research the strong dependence of IPs on motorways and the significance of transport infrastructure (especially road transport) in site selection of industrial investments became obvious. All those phenomena determine the new spatial pattern of Hungarian industry and may effect its possible transformation in the future.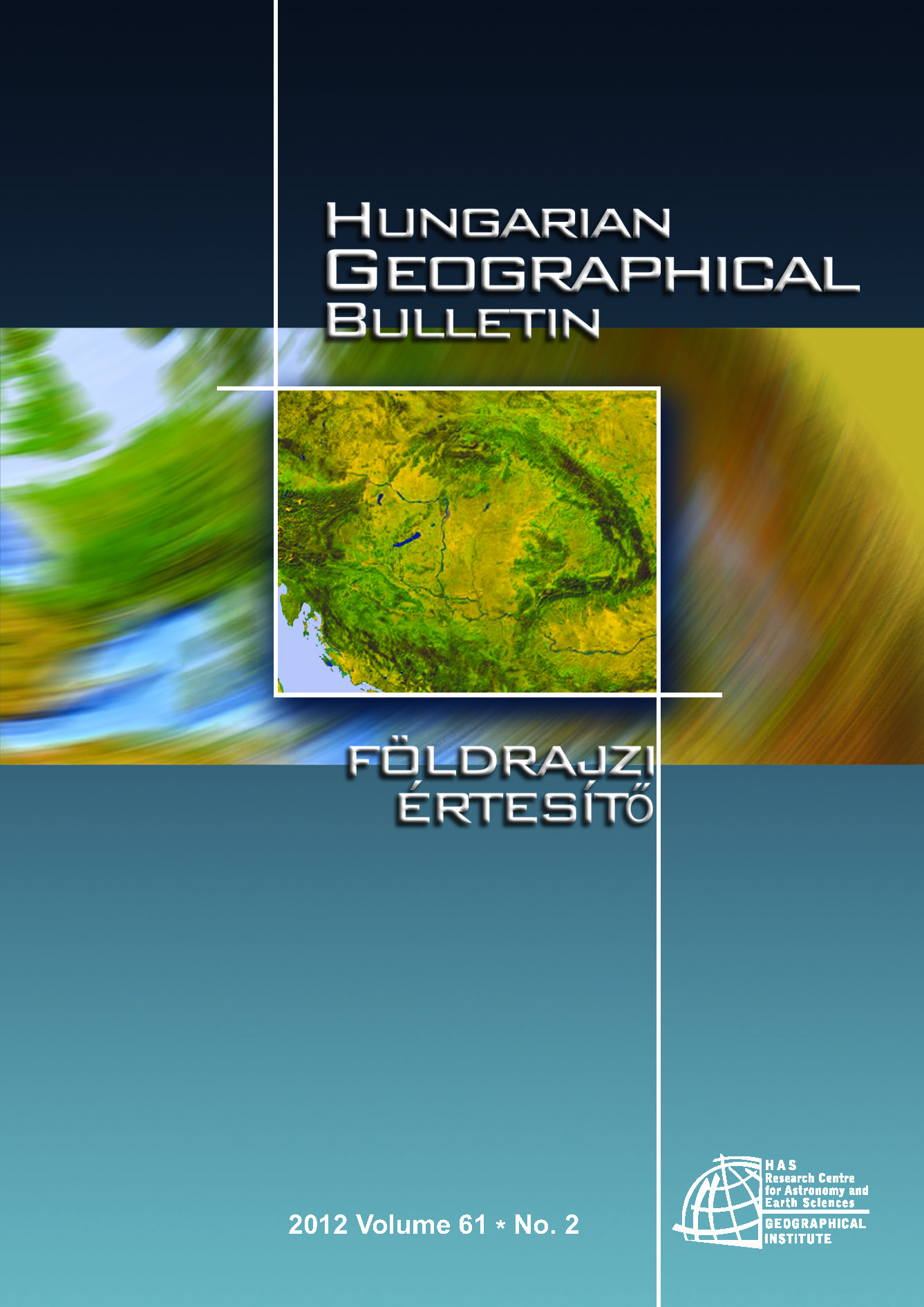 How to Cite
Kiss Éva, & TinerT. (2012). Depending on motorways - transport connections of Hungarian industrial parks and their enterprises. Hungarian Geographical Bulletin, 61(2), 131-153. Retrieved from https://ojs3.mtak.hu/index.php/hungeobull/article/view/2999
Copyright (c) 2012 Éva Kiss, Tibor Tiner
This work is licensed under a Creative Commons Attribution-NonCommercial-NoDerivatives 4.0 International License.