Dominguez-Mujica, J. (ed.): Global Change and Human Mobility
References
Aguayo, C.B.E. 2008. Global villages and rural cosmopolitanism: Exploring global ruralities. Globalizations 5. (4): 541-554. Crossref

Bauman, Z. 2000. Liquid Modernity. Cambridge, Polity.

Cresswell, T. 2006. On the Move: Mobility in the Modern Western World. London, Routledge.

Hannam, K., Sheller, M. and Urry, J. 2006. Mobilities, immobilities and moorings. Mobilities 1. (1): 1-22. Crossref

King, R. 2012. Geography and migration studies: Retrospect and prospect. Population, Space and Place 18. (2): 134-153. Crossref

Urry, J. 2000. Sociology Beyond Societies: Mobilities for the 21st Century. London, Routledge.

Urry, J. 2007. Mobilities. Cambridge, Polity.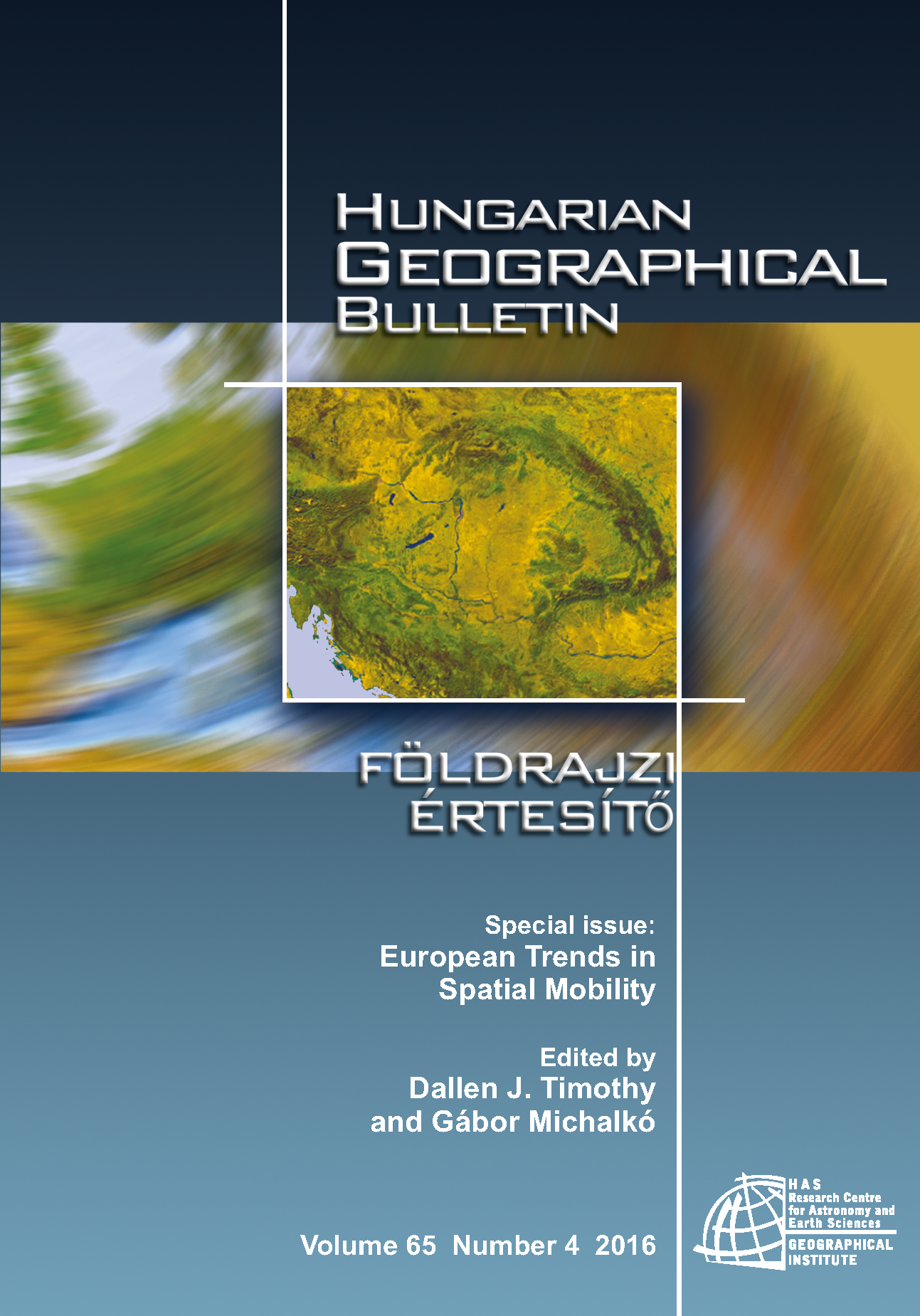 How to Cite
JaczewskaB. (2017). Dominguez-Mujica, J. (ed.): Global Change and Human Mobility. Hungarian Geographical Bulletin, 65(4), 433-436. https://doi.org/10.15201/hungeobull.65.4.10
Section
Book review section
Copyright (c) 2017 Barbara Jaczewska
This work is licensed under a Creative Commons Attribution-NonCommercial-NoDerivatives 4.0 International License.