Seegel, S.: Map Men: Transnational Lives and Deaths of Geographers in the Making of East Central Europe
Róbert Győri

Department of Social and Economic Geography, Institute of Geography and Earth Sciences, Eötvös Loránd University (ELTE), Budapest, Hungary

https://orcid.org/0000-0002-9147-8784
References
Ablonczy, B. 2007. Pál Teleki. The Life of a Controversial Hungarian Politician. Wayne (NJ), Hungarian Studies Publications.
Fodor, F. 2006. A magyar földrajztudomány története (The history of Hungarian geography). Budapest, MTA Földrajztudományi Kutatóintézet.
Krasznai, Z. 2012. Földrajztudomány, oktatás és propaganda (A nemzeti terület reprezentációja a két világháború közti Magyarországon) (Geography, education and propaganda [The representation of national territory in Hungary between the world wars]). Pécs, IDResearch Kft/Publikon Kiadó.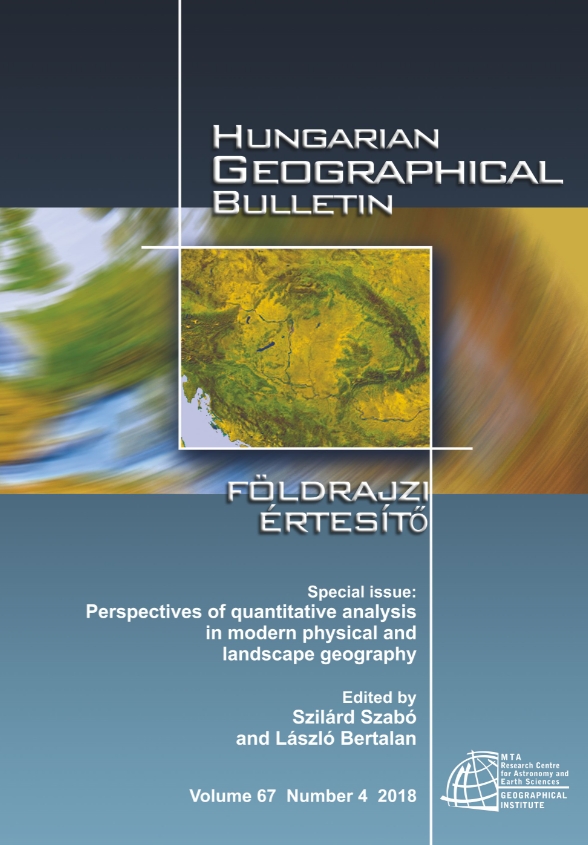 How to Cite
GyőriR. (2018). Seegel, S.: Map Men: Transnational Lives and Deaths of Geographers in the Making of East Central Europe. Hungarian Geographical Bulletin, 67(4), 393-396. https://doi.org/10.15201/hungeobull.67.4.7
Section
Book review section
Copyright (c) 2018 Róbert Győri
This work is licensed under a Creative Commons Attribution-NonCommercial-NoDerivatives 4.0 International License.